LAST UPDATED 04/07/03
UPDATED DAILY DRIVER PAGE

The only purpose of this page is to spread the love of trucks and four wheeling! I have no mission to accomplish here, no special message to sneak in, just trucks and four wheeling. Big tires, bigger motors, and deep mud are my personal preferences


I've been fourwheeling for a little over 17 years and haven't out grown it yet. The truck you see here is my 3rd 4wd, I've owned it for 14 years. In spite of the fact I've had it forever, the project never seems to be finished. It's the ongoing theme that gave it it's name, or well, caused my wife to name it. You see, we were "discussing" the amount of money I was "always" spending on it when she said,"No matter what you do or what you buy for that truck it's NEVER ENOUGH!", and so it had a name...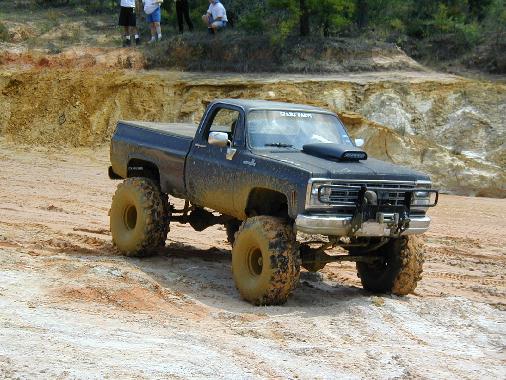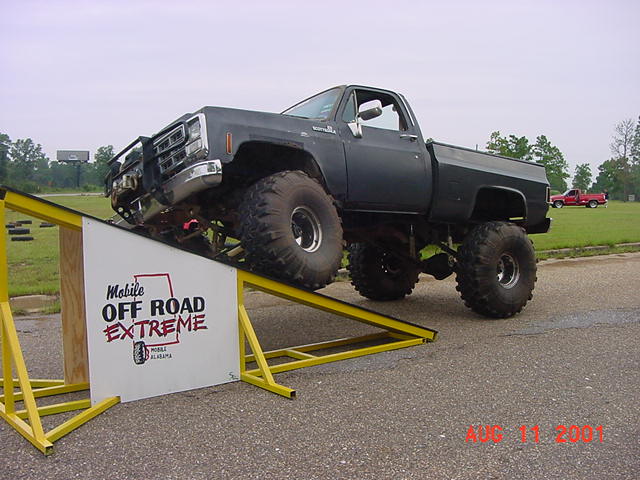 RTI = 758
Better than I thought it would do!



CLICK HERE TO SEE MY WEBSHOTS PHOTO ALBUMS!